Hi everyone!
I came back from my weekend in Portland on Monday and let's just say that I had a blast with my cousin Rox. Apologies for not updating the blog! While everything we ate in PDX was incredible, one particular dish made me swoon.
Wait for it...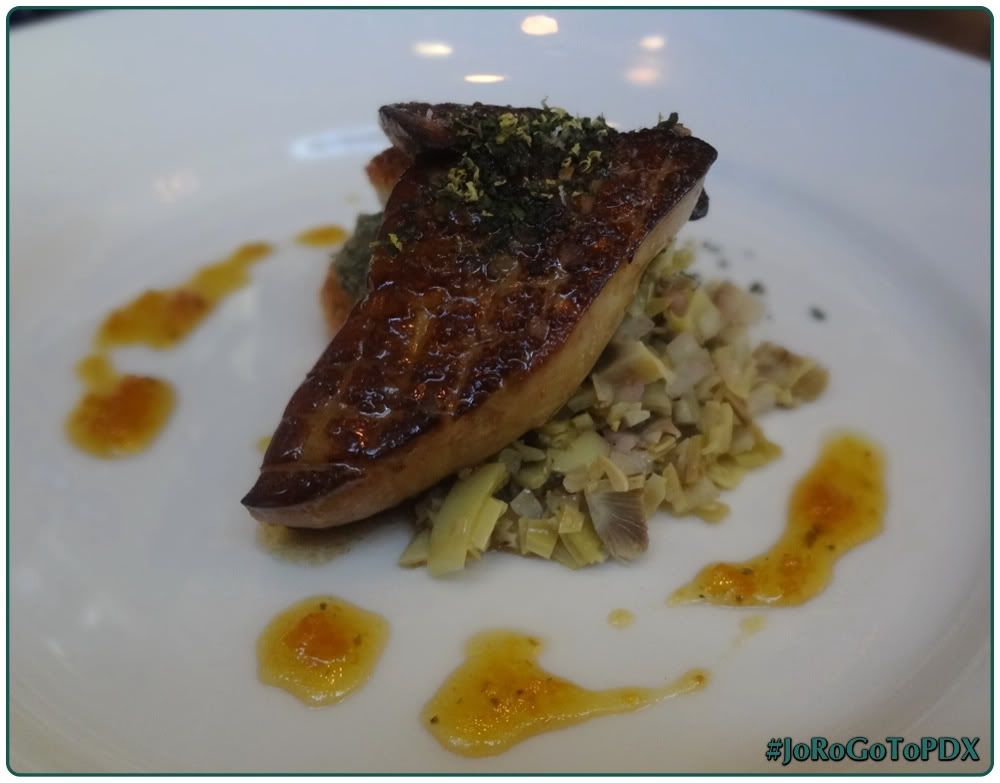 FOIE GRAS!
Good lord, it was phenomenal. I tend to make a face whenever I eat something really good. It looks like my eyes going to the back of my head, my head slowly drifting to the side with my ear almost touching my shoulder, and then moans begin coming from my mouth. Not the prettiest sight, but it's a surefire way of knowing I'm having a mouthgasm.
The foie was laid on a brioche topped with creamy spinach and a lemony artichoke salad. The flavors worked big time - the citrus and natural tang of the artichoke offset the incredibly rich foie perfectly. The sear on the foie was absolutely perfect and the fat seeping out with each cut with the knife was spellbinding.
Heaven.
When I realized I was going out of state, I knew I had to make a dinner reservation to Le Pigeon. Nothing but good reviews were mentioned when I looked up this restaurant on Burnside. I am not going to go into detail about the resto as of yet because I am saving all the juicy (fatty, rich, decadent) stuff for my recap, but I came to one conclusion as I took my first bite:
California, you messed up.
So if you are in PDX, please be sure to make a res for Le Pigeon. If it were in San Francisco, I'd be there all the time. But no. I'm back in SF. Happy to be home, but you know me. I'd rather be traveling! Now I am just sorting through all of the [300] pictures I took. I get hungrier looking at one after the other, but boy does it make me want to go back! The recap will be up soon! Trust me it will be good. PDX is one delicious (quirky/cute) town. Looking forward to the next visit!
xoxo,
Jo