Hi all!
I apologize for the absence of posts here on the good ol' blog! It is now March and since I'll be turning 28 this year, I figured what better time would there be for some changes and new beginnings than now?
1) I've starting video blogging and posting them on YouTube and my handle is "joanneisafoodie." Hope this gives you a better idea of how my world works.
2) I'm friggin' addicted to Draw Something. *shakes my fist* at all those contributing to that addiction!
3) For Lent, I decided to "sacrifice" red meat during the weekdays meaning I could eat it Saturday and Sunday! Hey hey, that's a big change for me! I never realized how it's natural for me to eat beef and pork. I admit, I did have a cheat day on Momma's birthday on Wednesday and had binagoongan pork and oxtail kare kare...but that was a special occasion! I really tested myself when Keat and I went to Umami Burger for dinner Friday night. Beef was staring at me in the face, but I opted for the Veggie Umami burger with a portabello mushroom as the "patty" instead of moo meat. It was delicious!! Keat even caught himself when he offered some of his "Hatch burger" to me. Thanks for the support, babe. Honestly, the luscious cheesy truffle fries made me not miss the meat! They're TDF!
4) I've been doing tons of research for my NYC/BOS trip! Booked plane, train, and sleeping quarters all this week. Now I just need to figure out transportation over there, especially in BOS since I'll be on my own there. I'm kinda scared to be honest, but I'm going to learn a lot out there. Thank you to all my friends who've been giving me tips and suggestions all this week!
5) I've been hustling...yes, at my (highly exhausting) 9-5 and also with kapaMEALya projects. I'm working on getting those workshops set up for you! Ninang Annapet of The Daily Palate has been awesome and offered to lead a French macaron workshop. I'm just trying to figure out logistics. When I get everything finalized, I will mos def blast it on here and all my social media platform. You know how I roll.
6) I'm getting older. Mom is getting finer with age. Keat just got a promotion. Too much. So we CELEBRATED! I've been so excited with Mom's birthday this week that I kinda forgot mine is next week. Ha! This evening, mom, sis, hubby bubz, and niece went to Parallel 37 for dinner to celebrate mom even more! I'm going to post about it next week, but below are some teaser photos taken by Keat...it's the Ritz...you best believe we had FOIE GRAS!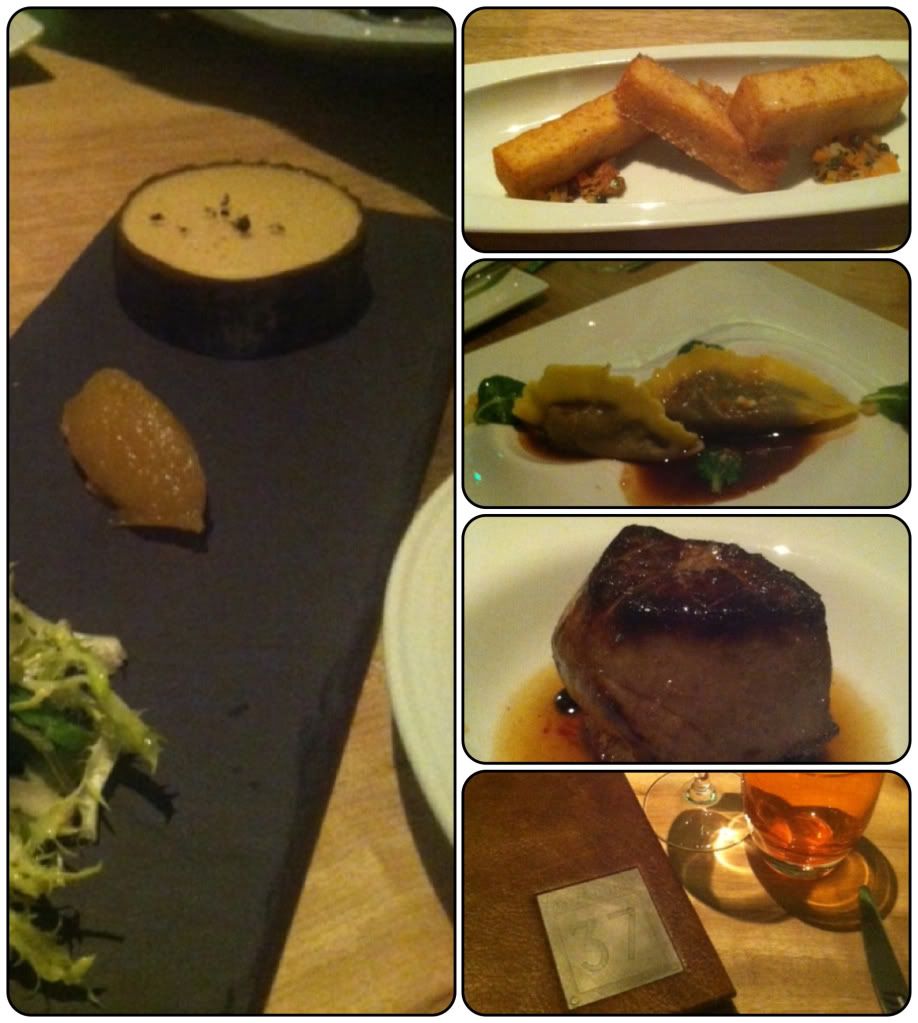 I'm tired, but excited for the next month! Like I always say, it's a "good" tired. So much to learn and see! Hope you all are having great weekend and I look forward to seeing you soon!
xoxo,
Jo