Shop:
That Takes the Cake
Address:
2271 Union St at Steiner St, The Marina, San Francisco
Phone Number:
(415) 567-8050
Cuisine:
Cupcakes
Let me tell you about my FAVORITE cupcake shop in San Francisco.
I've had Kara's. I've had
Sprinkles
. I've had many cupcakes here in San Francisco, but this place keeps me coming back for more. The first time I had That Takes the Cake was at
Taste of the Bay 2009 with my Hunnie Bunnie
.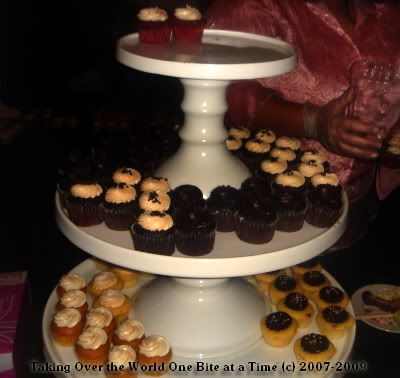 I had their red velvet and it was GLORIOUS. Best red velvet I have ever put in my mouth. Moist, flavorful, perfectly baked and the cream cheese frosting was flawless. After that first encounter, I was determined to go to their store in the Marina to see what else they had up their sleeves…because their cupcakes are magical. I'm posting my pics and their descriptions, which you will see are awesomely creative. Be prepared to drool.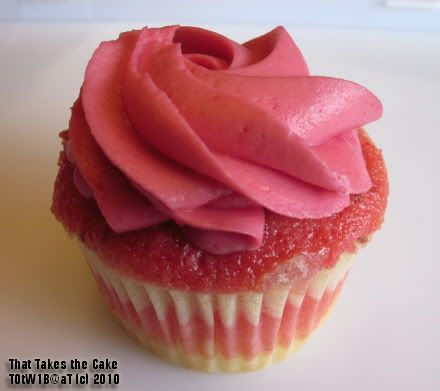 Over the Rainbow - Seasonal
It's our fruitiest combo, making a play on rainbow sherbet with a lemon,
strawberry and orange trio topped with strawberry buttercream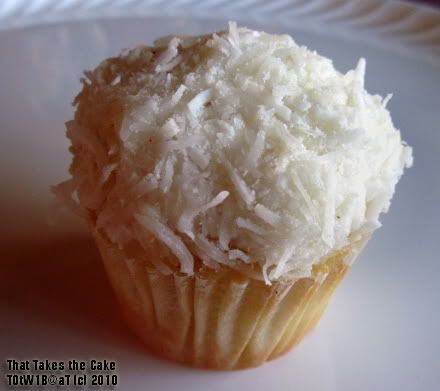 Snowballs
Coconut and almond cake topped with cream cheese and coconut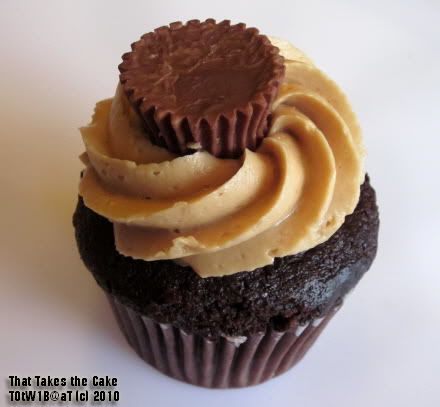 Opposites Attract
Chocolate buttermilk cake with chocolate chips topped with
peanut butter buttercream and a mini peanut butter cup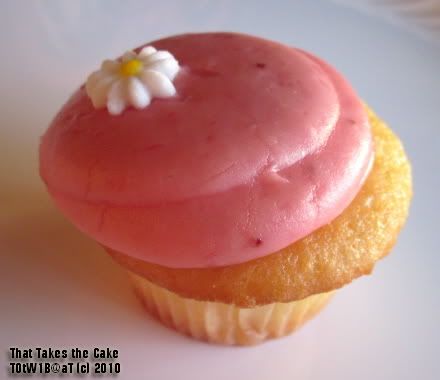 Strawberry Blonde
Vanilla Cake topped with Strawberry buttercream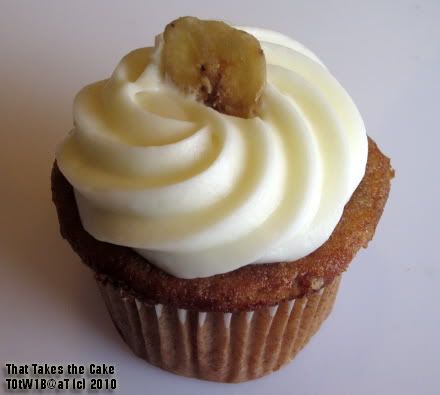 Fresh Banana
Moist banana cake topped with cream cheese frosting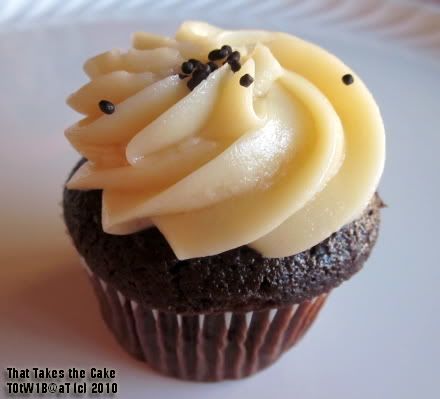 Tuxedo
Double chocolate buttermilk cake with chocolate chips topped
with vanilla Buttercream with chocolate jimmies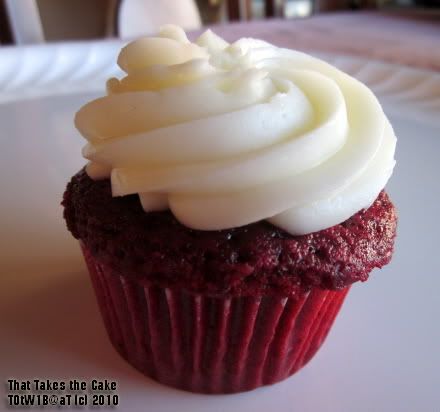 Gentlemen Prefer Reds
Traditional southern red velvet cake topped with cream cheese frosting,
this is the "reddest" red velvet cake you will ever eat!!!
The red velvet, hands down, my favorite cupcake of all! I can't wait to head over their to try their "Hella Nutella!"
Check out their menu on their website
to see which cupcakes are available on a specific day of the week. FYI: they have
COCKTAIL cupcakes
if you want an edible libation after work. Oh yes, it doesn't hurt that they are just a 10 minute drive from my job! I included That Takes the Cake in my round up of the
"Best Cupcakes in the Bay Area"
for CBS Local. The cute shop, great folks behind the counter, and tasty treats make for a winning combination.
PS: Don't fret if the red velvet cupcake tray in the display case looks close to sold out -- they always have a tray ready behind the scenes to curb your red velvet craving!