This one brings back pleasant memories: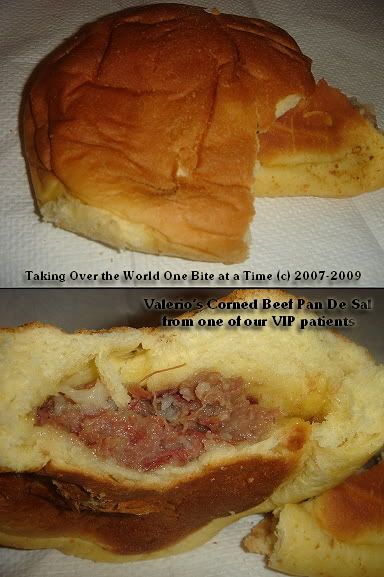 What is so special about this was that it came from one of my patients. She's actually my favorite patient. She always makes me smile.
I loved corned beef and pan de sal...especially after it is warmed and dipped in ketchup. *ohhhhhh* I'm Filipino, can't help it! If you are too, then you know the deal! My favorite breakfast while in the Phils was freshly baked pan del sal from the neighborhood bakery and corned beef cooked with onions and garlic.
*salivating*
Truly a favorite of mine.
The Full List of Friday Favorites