Hey everyone, I just wanted to wish all my foodie friends a happy, safe, and delicious Halloween! It's kind of rainy here in San Francisco, but I don't think the weather is going to dampen anyone's spirits.
So I brought some goodies to work: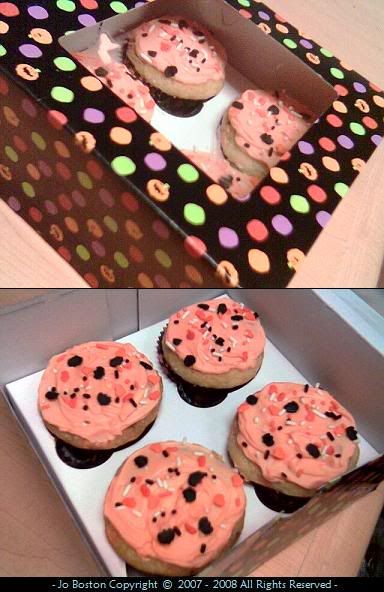 Cupcakes! =) I bought that cute goodie box and mathcing cupcake baking cups from Tar-jhay. I swear, they have the most awesome things there. Star and I baked them because we just love cupcakes. =) I also made a batch for Bubuh and his roommates and they insisted that they were store-bought. How flattering is
that?
No, I baked them in my own oven at home.
SEEEEE, I utilize my kitchen sometimes!
=) Anyway, have a good one everyone!