Restaurant:
Esperpento
Address:
3295 22nd St. @ Valencia, The Mission, SF
Cuisine:
Spanish Tapas
Date Last Visited:
August 31, 2007
Okay, I'm a nerd. I watched "Check Please, Bay Area" the night before my visit here and it was a repeat, but I still watched it. It was the episode where they visited Jardinière, Esperpento, and some Italian place in the East Bay. Clearly Jardinière is way too expensive for me, and the East Bay would be too far for me to travel just for lunch. So Esperpento it was.
Esperpento is a Spanish tapas bar. Tapas are small plates of food. The point of going to a tapas bar is to order a whole bunch of these little dishes so that you can experience a whole bunch of flavors. I was real excited because this would be my first time at such a place. I took the 15-minute 14 Mission Muni ride from 4th and Mission to 22nd and Mission. I could have taken the BART to 24th, but this would have saved me some money. Plus, I wanted to take in the sites. The bus took me right to 22nd and Mission, and I just had to walk a block or two down 22nd and I was there.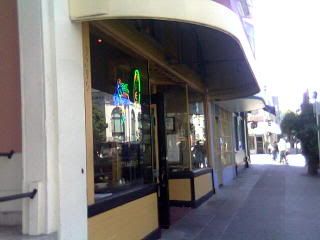 First impression was that it looked a lot bigger on television. They must have taken their footage of the place from the top of the stairs. I did see the fans on the wall, which one of the commentators on the show mentioned. I walked in and saw two solo diners, a couple in the corner by the window and a group of 5 or 6 by the wall with fans. Other than that, the place was pretty much empty. I walked to the bar/cashier and asked if I was supposed to seat myself, and she said I could sit anywhere I wanted. I sat by the wall with the fans, and was given a menu.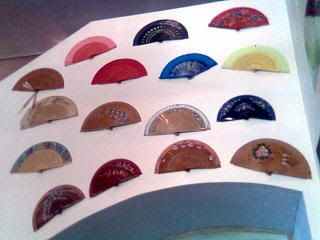 In class, I looked over the menu, so I already knew was I was going to get. I figured that since I would be dining alone that ordering a whole bunch of small plates would be too much food. Fortunately, they have a lunch combination from 11 to 3 on Monday through Friday. It includes an entrée (selections from the tapas menu) and two "garnishes" or sides. You have a choice of rice, salad, potatoes (preparation not specified), cabbage sautéed with garlic and paprika, spinach béchamel, and steamed zucchini. During lunchtime, you also get a complimentary cup of their soup of the day and French bread. Perfect for a solo diner like myself.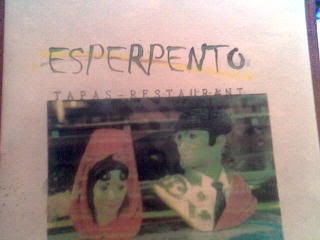 I looked over the selections for the lunch combinations and was intrigued by the chicken "adobo." It is in actual quotes in the menu. In the Philippines, we do have a dish called chicken adobo, but I don't think the preparation and flavor would be the same. There was also Spanish meatballs, snapper, rabbit stew, among other delicious-sounding dishes. The pollo al ajilo (garlic chicken) sounded great. And what was even greater was the price: $6.75 for the chicken and everything I mentioned above. That is just crazy.
On television, one commentator, actually the same one who mentioned the fans, raved about the potatoes with the garlic mayonnaise. It looked delectable on the screen. In the menu, it is called "Patatas Ali-Oli." She said that the aioli can be put on cardboard and she would eat it. Looked awesome, so I ordered that as well ($4.50). MmMmMmMm...water.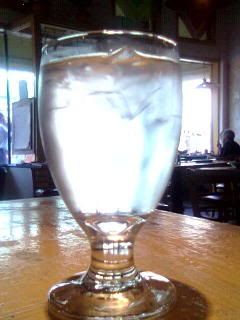 Within 3 minutes of ordering, I got my French bread and butter. I love bread, but it was cold. It seemed like they just took it out of a bulk package of French bread from Costco. But it's bread, can't get mad at that.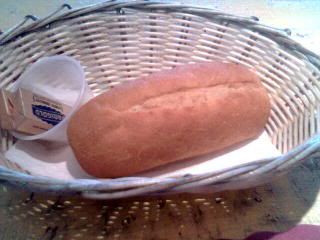 A minute after that, I received my cup of soup. It looked like your usual veggie soup in a tomato-based broth, but as I swished through it, I saw chunks of cabbage, carrots, chorizo, and what I think was barley. Yummy stuff.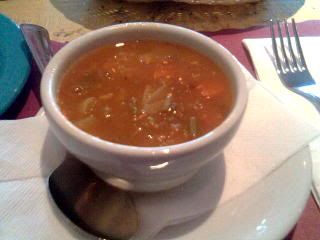 Before I could even get my third bite out of it, my potatoes came out: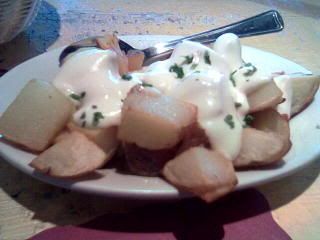 Oh my goodness, they looked awesome. Big chunks of potatoes covered in a homemade garlic mayonnaise. This was one of the dishes featured on the show. When I put a chunk in my mouth, I almost burned the crap out of my tongue. It didn't look hot because there was not much steam rising from it, but then now that I think about it, the aioli probably blanketed the steam and actually kept the heat it. The outside was crispy and then inside was tender. I'm not sure how they were cooked exactly, but I loved the crispiness of the outside. Perfectly cooked. I liked how the aioli paired with the neutral potato flavor. The only thing I have to complain about is the way it was seasoned. The garlic mayo is outstanding. So good! BUT the potatoes themselves were overly salty. I wish I could have taken each chunk of potato and shook the hell out of it so the salt would come off. Small disappointment.
Within 2 minutes of getting my potatoes, I got my Garlic Chicken combo: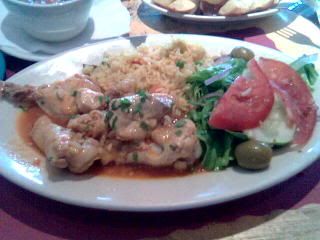 There were four pieces of chicken, two drumettes and two portions cut from the breast. The chicken was accompanied with Spanish rice dotted with peas and carrots and a green salad which consisted of lettuce, tomato, cucumber, red onion and green olives in a light vinaigrette.
The chicken did not taste too garlicky to me. Maybe my tongue had already been numbed by the garlic in the aioli, but it was lighter than what I had expected. It was cooked in a light tomato sauce. It actually reminded me of a dish that my Inang (grandma) would cook where she would combine potatoes and chicken in a tomato-based sauce. The flavors were very similar to this and the chicken was lip-smacking good, so it brought about good memories. Now that I think about it, my Inang was part Spanish, so that's where she probably got her cooking inspiration from. This is where I see the evolution of Spanish cooking in Filipino cooking. Good stuff!
The salad was pretty straightforward. I initially thought about getting rice and potatoes for the garnishes, but I wanted something fresh, so I got the salad and ordered the potatoes separately. That worked out just fine. Too bad I'm not an olive person. There were two in the salad which I picked out. But other than that, the salad was yummy. The only complaint I had about it is that they serve the garnishes on the same plate as the chicken. The vinaigrette got into the rice which made the rice a bit tangy.
The rice was yummy also. Hey, I'm Pinay, so rice is good to me all the time. Spanish rice is looser than my usual Asian rice and the grains are a bit plumper. I don't know what it was flavored with, but it was seasoned enough to be eaten on its own, but bland enough to eat with the chicken. The green peas added a slight sweetness. Good choice.
This was my whole meal when I got everything: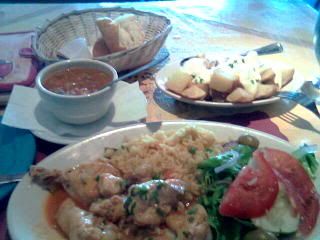 All this for $12.21! With tip, about 14 bucks. Can you believe all the food you get for that money? I only finished half of my soup before my waitress took it away. Actually I only went through half of everything, I had to bring my Patatas and chicken home. If I had the time, I would have sat there and eaten everything in front of me. She came at the end of my eating to ask if I wanted anything else, I responded with, "Ummmmm…flan!" She said, "Okay!" and took my soup away. Then she came with the check. The flan was not on it. Apparently she took my "flan" for "naw" and didn't give me dessert. Boo! I wanted dessert! But maybe it was best I didn't get dessert. Heffa-status right there!
Overall, I think this was a very successful lunch. Very much worth the money. The show was about right when it came to the bill. They estimated 17 dollars per person without drinks. If I had the flan, it would have brought my total with tip to 17, so good call "Check Please!". I would definitely come back here with more people so we can sample their tapas. I cannot wait for that!